WINE ENTHUSIAST?
Welcome to the Club
First, you fall in love with some big and usually expensive cult wines from Napa Valley, then you realize how difficult it is to acquire even a bottle or two. So, we created an extraordinary place where Napa Valley's finest grapes are imported and crafted with expertise and passion to produce exceptional wines for an exclusive membership of wine enthusiasts. CCC is a club. There are a lot of happy faces as members come in and out, checking barrels, asking about the progress of a certain lot of wine, looking at label options. Every member at CCC is a partner in the winemaking process.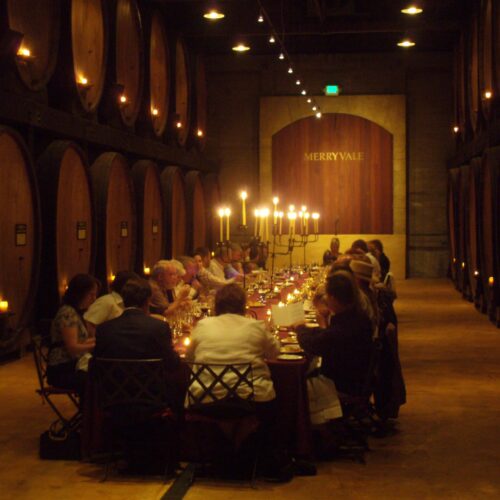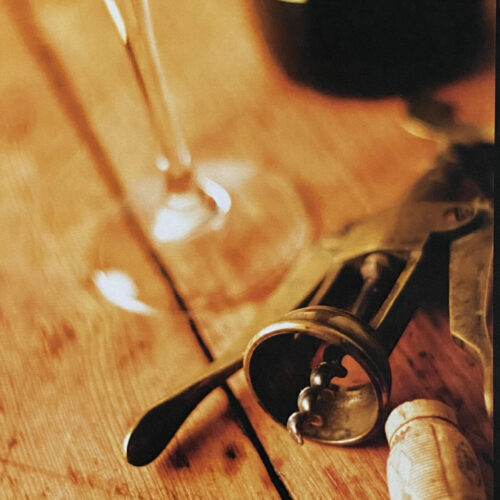 We're putting Napa on a new map
California Cult Classics is Canada's first and only private member's winery, operating in North Vancouver for the last 16years. International wine critics have declared CCC wines comparable or better than many of the best wines produced in Napa Valley and consistent with the finest wines produced in the world. CCC has a production ability of 7500 cases per year of ultra-premium Napa Valley wine. It's membership base is currently 600 with room for an additional 1,000 private members.
Members of the club get terrific access to wines at a great value along with the opportunity to make important business connections. There is a sense of camaraderie and connectivity at the winery. Frank is more than just a winemaker, he is equally passionate about bringing people together. Frank would tell you the purpose of the club is to combine his two favourite things: good company and good wine.
It's kind of a little family we have here.
Frank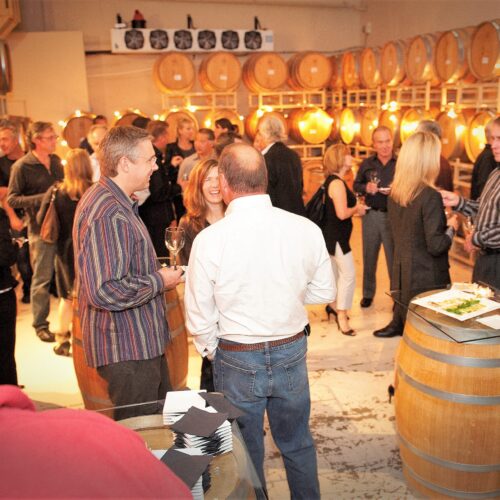 Club members attend special dinners, networking and food pairing events. We also offer wine education and cellar sessions as part of our winemakers academy to allow members to better understand the world of wine and their upcoming purchases. California Cult Classics plans trips to winemaking regions in North America and Europe for private tours of our vineyards and other select wine regions of the world. Because every bottle of wine made at CCC is a custom order, it allows us to easily custom label for corporate or personalized gifting and weddings.
"Frank and I have had a few tastings … and I've had his Chardonnays. I've had his Cabernets, his Merlots. I've had a Zin. When I tasted Frank's wines, I mean they really were excellent. The '97 Cabernet, I thought was off the charts on the upside – up there like the Parker 97, 98, 99 quality. If we can make a wine on a U-Vin basis at a reasonable cost … that tastes like a $450 wine – that's a pretty good deal. And it allows the individual members to become amateur winemakers. I mean, these guys are all going to think that they're Michelangelos of winemakers."
Bud Kanke
Restaurateur - Joe Fortes, Il Circolo
"When I first tasted California Cult Classics, I just couldn't believe it. Here is one of the finest wines I've ever tasted, and it was made right here in Vancouver."
Don Copeman
CEO
"Terrific access to wines at a great value. Frank is more than just a winemaker – he brings people together. I've got a couple of connections I can rely on now that have helped me in business."
Brett Manlove
Canadian TV Executive
"We give our clients a custom bottle of wine from California Cult Classics, that they cannot get anywhere else. I've giving my clients a superior, priceless gift."
Terri Osti
Realtor
The only time I've been disappointed at CCC was when I excitedly showed up to my first bottling session only to realize how small my first order had been. Lesson learnt and now, after a few patient years, I have the beginnings of a wine cellar I can be really proud of. Knowing Frank and being part of the club and wine-making process is nothing short of a privilege. If you think you like reds come and have your favourites ruined by Frank and his masterful creations.
Luke Vaggers
Cult Member since 2015
"I have tasted many of Frank Gigliotti's wines and have been consistently impressed with the outstanding quality that they have displayed. His wines compare very favourably with those from the best California, Washington State and British Columbia wineries."
John Levine
Founder - International Wine Festival / Former President - Amercian Wine Society
"Frank Gigliotti spares nothing when it comes to making handcrafted wines of distinction. I have tasted an abundance of wine during my career, and Frank gets it. Frank's wines are big on flavour – I have always waited in anticipation for more."
Ian Tostenson
President - Restaurant Association of BC / Past President - Cascadia Brands (Burrowing Owl)
"I just want to drink it."
Ed Jovanovski
Former Vancouver Canucks Defenseman